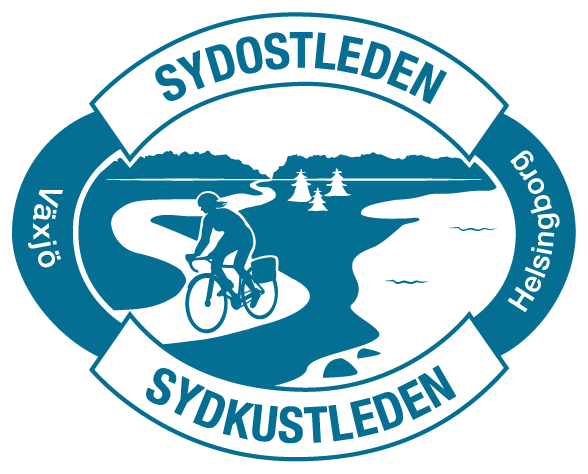 Trail section
Fridafors - Karlshamn
Length

31.2 km

Elevation

120 m

Degree of difficulty

Very easy
Apelöga
Hovmansbygd has a well-preserved historical industrial landscape with factory buildings, railway embankments, ponds and canals, and you'll be passing Ebbamåla Bruk, which is probably the best-preserved engineering industry plant in Europe.
Between Hovmansbygd and Hemsjö, you'll be biking through the Käringehejan Nature preserve, a wilderness area that features steep slopes that seem to race down to the Mörrum River.
If you're interested in fishing equipment, don't miss the ABU Museum, one of the finest industrial museums in Sweden, located amidst the natural beauty of Svängsta. ABU still manufactures its exclusive fishing reels here and is an important part of the community.
It was in Karlshamn that Kristina from Duvemåla and her husband, Karl Oskar, the protagonists of the Emigrants quadrilogy by Vilhelm Moberg, went onboard the brig Charlotta. The brig would carry them across the Atlantic to America. The Emigrants Monument in Harbour Park commemorates all those who emigrated from Sweden. With its seaside location, Karlshamn is a popular bathing and holiday destination.
On summer weekends, the archipelago boat goes from Karlshamn on to both Ronneby and Karlskrona, along the coast. During the entire summer, the archipelago boat can take you to the popular islands of Tärnö and Tjärö
Don't forget to visit the Ebbamåla Works, which is one of the most well-preserved and complete engineering industry plants in Europe and dates back to the 1850s.
30-45 km
Mycket lätt
Skog
Sjö
Tätortsnära
Cykelbana, asfalt
Cykelbana, grus
Highlights along the section
Here are some places that are frequently visited and appreciated by others.
Inspiration along the trail
Here we provide som inspiration and tips on different routes and excursion destinations - so you don't miss anything along the way.
Show all
News
Here you'll find information about what's new on the route as well as current redirections and disturbances.
Show all
Share your experience
Share your experience by tagging your photos with #sydkustleden or #sydostleden.