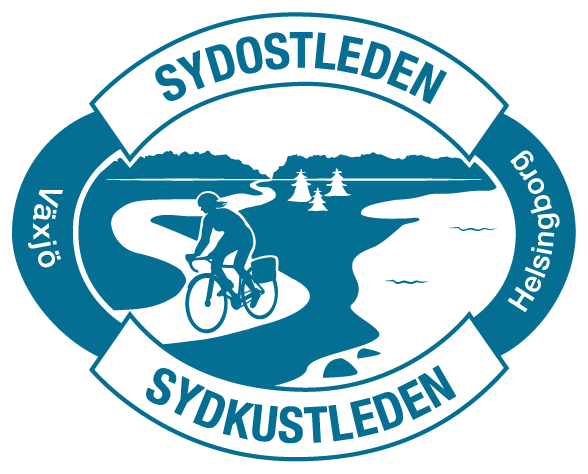 Trail section
Kristianstad - Brösarp
Length

52.9 km

Elevation

241 m

Degree of difficulty

Easy
Frits Meyst
Between Kristianstad and Åhus, the Sydostleden Trail cuts through the bread basket of the Kristianstad plain. Among the crops grown here are rye for the famous Swedish crispbread, potatoes for potato crisps and wheat for Absolut Vodka.
Åhus is one of the best-preserved medieval towns in Sweden. Narrow lanes are lined with picturesque semi-timbered houses. Did you know that there are remains of a town wall on the outskirts of town that is one of the best-preserved ones in Sweden?
Don't miss Absolute Home where you can learn more about the history and philosophy behind Absolut Vodka. Enjoy genuine Skåne cuisine at the Åhus Gästgivaregård Inn, locally produced glass (Ottoglass) at the central square, and miles and miles of beaches. Combine this with an adventure like Upzone amusement park, where you will be climbing on obstacle course up between the trees.
In the Friseboda nature preserve, you will be biking right next to the sea. From the bicycle path on the railway embankment near Maglehem, you can turn off to enjoy the café and the unique Blåherremölla mill museum in a setting replete with natural beauty and cultural history
Brösarp in the northern gateway to the much-loved Österlen region, so take your time and stay an extra day. There's so much to discover here. Get off your bike and experience the undulating hills of both the northern and southern Brösarp Hills area. There are varied hiking trails, such as the Österlen Trail, Blåvinge Trail and the Backa Trail, which winds around the hills with their unique flora and fauna.
Try the classic Skåne dish, "Äggakaga" at the venerable Brösarps Gästgifveri Inn, and enjoy coffee and pastries at Café Smulan at the centre of the village.
During the summer, the Skånska järnvägar museum railway offers a magnificent nostalgic trip. Ride a steam-driven train on a more than 100-year-old railway between Brösarp station and S:t Olof.
45-60 km
Lätt
Kustnära
Tätortsnära
Böljande
Blandtrafik, asfalt
Blandtrafik, grus
Cykelbana, asfalt
Cykelbana, grus
Highlights along the section
Here are some places that are frequently visited and appreciated by others.
Inspiration along the trail
Here we provide som inspiration and tips on different routes and excursion destinations - so you don't miss anything along the way.
Show all
News
Here you'll find information about what's new on the route as well as current redirections and disturbances.
Show all
Share your experience
Share your experience by tagging your photos with #sydkustleden or #sydostleden.