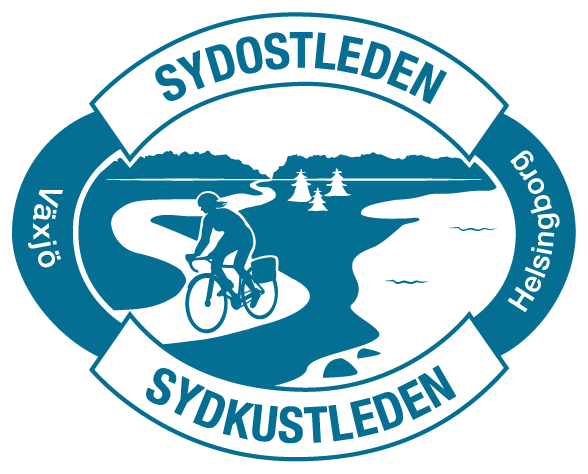 Trail section
Malmö - Landskrona
Length

57 km

Elevation

385 m

Degree of difficulty

Easy
Lisa Wikstrand
The journey north from Malmö offers a pleasant two hour bike ride. Stopping at Lomma's shallow beaches or visiting Bjärred's open-air bathhouses on the road is a given.
Art, culture and open-air bath houses
From a noisy Malmö to a quieter Lomma, where the newly built harbor area joins old houses on cobbled streets. There is also a vineyard with its own production and farm shops with Fairtrade and ecological supply. Near Lomma is also Bjärred which invites you to a cool bath from the nice beach or the well-known long bridge.
On the way to Landskrona you pass an open landscape with beautiful sea views and nature. Once you arrive in Landskrona, you will be offered a wealth of art exhibitions and theater performances all year round. In the heart of the city you will find the Citadel, one of the Nordic's best-preserved 16th-century fortresses and on the fortress valleys lies Sweden's oldest colony, an oasis in flower splendor. In addition to the cultural offering, history and art exhibitions, you will also find beach life. If you want to go on an adventure at sea, you can take a fishing boat out on the strait.
Bring your bike on the boat and make a detour to the island of Ven where you can enjoy tranquility, beautiful scenery and fantastic food from the local farm shops.
Here are our favorites on route section 5:
-Långa bryggan. Go out on the 600 meter long jetty and take a dip with the Öresund Bridge as a backdrop!
-Lomma Hamn. Lively harbor environment with fishing activities, marina and a fine sandy beach.
-Barsebäcks hamn. Barsebäckshamn is an old fishing village and is located in an area that is of national interest for cultural environment. Barsebäckshamn dates back to the 15th century.
-Borstahusen. Fishing village dating back to the 18th century and overlooking the Ven. In the harbor is the cultural house Pumphuset with art gallery, museum and restaurant.
-Hilleshögs dalar. The nature reserve is located on the edge of Landskrona with a stunning view. Perfect for walking or hiking on Skåneleden.
45-60 km
Lätt
Kustnära
Tätortsnära
Slätt
Blandtrafik, asfalt
Blandtrafik, grus
Cykelbana, asfalt
Cykelbana, grus
Highlights along the section
Here are some places that are frequently visited and appreciated by others.
Inspiration along the trail
Here we provide som inspiration and tips on different routes and excursion destinations - so you don't miss anything along the way.
Show all
News
Here you'll find information about what's new on the route as well as current redirections and disturbances.
Show all
Share your experience
Share your experience by tagging your photos with #sydkustleden or #sydostleden.