Over a thousand years ago, the Vikings launched their boats from this part of Skåne's south coast for their voyages across the sea.
Vikings and water
Start your journey in Ystad and stroll among the 300-year-old half-timbered houses and visit Sweden's oldest monastery. Then continue on west and discover ancient Bronze Age burial mounds, the vibrant fishing spots Beddinge beach and Böste, historic dolmens and Sweden's southernmost point, Smygehuk. Finally, you arrive at the harbour town of Trelleborg and the ancient Viking fortress Trelleborgen, which with its museum and café is well worth a visit.
Welcome to the second segment of Sydkustleden.
Below, we list some of our favourites on segment 2:
-Ystad art museum. Collection focusing on art with relation to Skåne and Denmark.
-Mossbystrand. Beautiful and beach friendly beach between Trelleborg and Ystad.
-Marsvinsholm Castle. Was ready in 1648, visit the beautiful castle park or theater!
-Mossbystrand. Beautiful and beach friendly beach between Trelleborg and Ystad.
- Abbekås port. Fishing village dating back to the 19th century. Here you will find activities and attractions for boat enthusiasts as well as tourists.
-Smygehuk. Sweden's southernmost cape with harbor and cozy fishing village.
-Böste. One of the oldest and best preserved fishing villages on the coast.
-Gislöv's location. Veteran boat dock with old fishing boats from all over Skåne.
45-60 km
Lätt
Kustnära
Tätortsnära
Slätt
Blandtrafik, asfalt
Blandtrafik, grus
Cykelbana, asfalt
Cykelbana, grus
Sydkustleden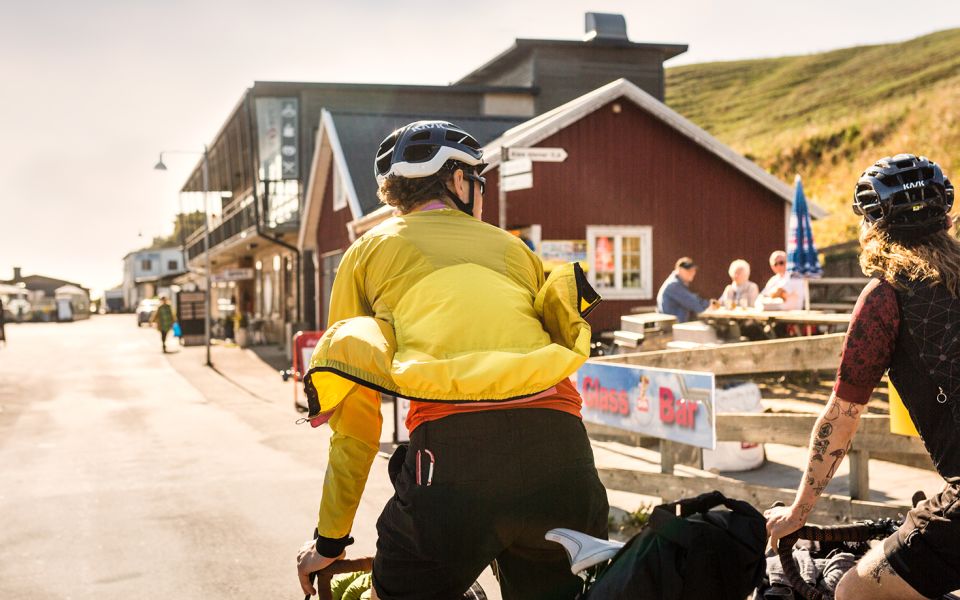 Highlights along the section
Here are some places that are frequently visited and appreciated by others.
Planera din cykling
Här ger vi inspiration och tips på olika rutter och utflyktsmål - så du inte missar något längs vägen.
Show all
News
Here you'll find information about what's new on the route as well as current redirections and disturbances.
Show all
Share your experience
Share your experience by tagging your photos with #sydkustleden or #sydostleden.